Unique handmade sweatshirts, designed by Daria Torf.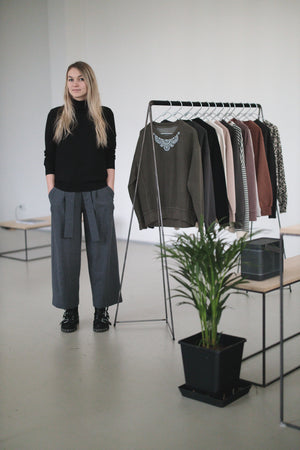 This year, the Casual style is winning the hearts of fashion enthusiasts across the world. Sweatshirts are in the spotlight yet again - a casual classics being a part of almost everyone's wardrobe. It's now hard to imagine that sweatshirts and hoodies were once for sports purposes only. Givenchy, Fendi, and Kenzo have all presented sweatshirts in their recent collections. And the trend is just setting up. This season combining sweatshirts with long skirts and dresses is a huge trend.
A young and ambitious fashion designer, Daria Torf, has created a brand that's taking a fresh and unique approach to sweatshirts. Some may say going against the mass market rules these days would be crazy. Yet that's exactly what Daria did with her Une Bonne Histoire brand. Focused entirely on sweatshirts, Daria has designed a broad range of unique ornaments that she combines with various sweatshirts. Each piece in Daria's collection is handmade from start to finish - from the sweatshirt itself to every single bit of the ornament. More so, each ornament design never repeats and, together with varying sweatshirt styles, creates a unique and stand out product. There are great care and highest quality standards applied to all materials and each step of the production process.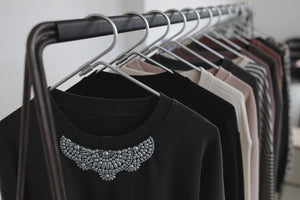 All our items are handmade from start to finish using the best fabrics, ensuring the highest quality.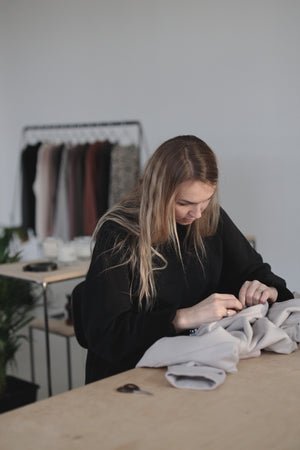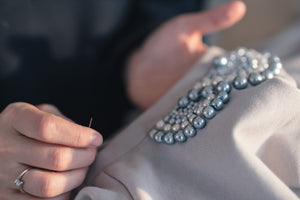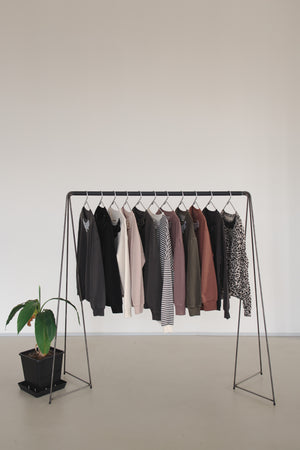 What you wear is how you present yourself to the world, especially today, when human contacts are so quick. Fashion is instant language.
Shop now